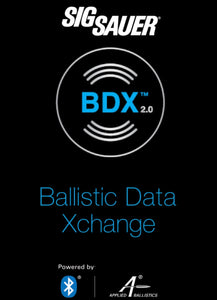 Are Smartphone Based Ballistic Solvers Any Good?
Smartphone ballistic solvers can be a useful tool for long-range shooters, but their effectiveness can vary depending on the quality of the app and the accuracy of the data inputs.
Some ballistic solver apps use sophisticated algorithms to calculate bullet trajectories based on factors such as bullet weight, velocity, air temperature, altitude, and wind speed. They can provide you with accurate and precise solutions to compensate for bullet drop and wind drift.
However, the accuracy of these solutions depends on the quality of the data inputs you provide. It's essential to have accurate information about your rifle, ammunition, and environmental conditions to get accurate results. Small errors in data input can result in significant errors in the calculations, leading to missed shots and frustration.
Overall, smartphone ballistic solvers can be a useful tool for long-range shooting, especially for hunters and military or law enforcement professionals who need to make quick and accurate shots at varying ranges. However, they should be used in conjunction with other shooting techniques and should not be relied on solely for making accurate shots. It's always best to verify the results of any ballistic solver with actual field testing to ensure their accuracy.
---